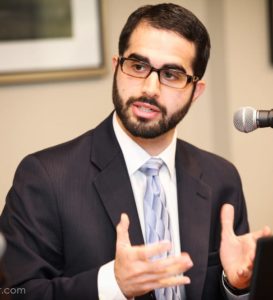 Levon Kevorkian has established an extensive record litigating cases in Personal Injury and Criminal Courts
throughout Southern California. Bringing with him a winning jury trial record, Mr. Kevorkian uses his experience in advocacy to defend his clients in Court.
As a former prosecutor Mr. Kevorkian prosecuted crimes in the Metropolitan Courthouse Division as well as the Central Downtown Branch of the Los Angeles City Attorney's Office. Among his standout trials was a nine day DUI trial involving nine witnesses, three expert witnesses, and over a dozen pre-trial evidentiary motions. Since leaving the City Attorney's office, Mr. Kevorkian uses his expertise to defend individuals in criminal and family law cases. Mr. Kevorkian defends clients charged with DUI, Domestic Violence, Felony Child Abuse, Felony Terrorist Threats, Drug charges, and Gang crimes. On several occasions Mr. Kevorkian's efforts have resulted in the District Attorney's office declining to file charges against his clients.
Mr. Kevorkian also passionately advocates for his clients in Personal Injury.