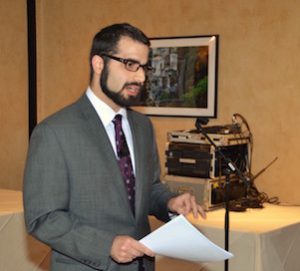 What sets apart the Law Offices of Levon Kevorkian?
When you are going through one of the most difficult times of your life, wouldn't you want someone who will be completely available? That is exactly what I provide. My office is not a "mill" and I do not have "case managers." My personal touch means that I genuinely care about your case as if it was my own and I give my best effort to every client throughout their case.
I am dedicated to providing the best representation for you. I will work hard for your case so that you will have the best preparation for court. As a former Reserve Deputy City Attorney, I have the courtroom and trial experience to properly evaluate your case from the beginning and I always prepare your case as if it will go to trial.
To learn more about me, visit here.
MY PRACTICE AREAS
Criminal Defense
The Law Offices of Levon Kevorkian realize that everybody makes mistakes, but that you shouldn't have to pay for them by going through the unforgiving criminal justice system.

Domestic Violence
California Penal Code 273.5 – Domestic Violence/Corporal Injury

DUI Defense
A DUI can result in fines, jail, license suspension, probation, and dui classes, all totaling thousands of dollars.

Restraining Order
A restraining order is a court ordered protective order that prevents a certain individual from contacting, harming, or harassing you.

Vehicle Crimes
Vehicle Crimes include all charges related to driving a vehicle and your driver's license.

Personal Injury
Child Custody law is governed by whatever is in the best interest of the child.
"Every mountain top is within reach if you just keep climbing."
Ut wisi enim ad minim veniam, quis nostrud exerci tation ullamcorperadipiscing elit, sed diam nonummy
nibh suscipit lobortis nisl ut aliquip ex ea commodo consequat.